"You're Cinderella and I'm Frankenstein's monster."
— (via sametattoos)
"It's about misunderstandings between people and places, being disconnected and looking for moments of connection. There are so many moments in life when people don't say what they mean, when they are just missing each other, waiting to run into each other in a hallway."
— Sofia Coppola on Lost in Translation (via zealotry)
(Source: infinitycat, via mentalalchemy)
This film left me feeling uncomfortable. It's an absolutely beautiful piece, no doubt, I just felt like I'd been almost lied to during my schooling, like I had no clue about this history. A series of footage filmed by Swedish journalist during the 1960s and 1970s, this goes through bits of history during the movement. The soundtrack was great and the commentary was so insightful. bleh bleh, it was great idk what else to write. people dressed so nice. like, angela davis had this snake print dress. kick ass.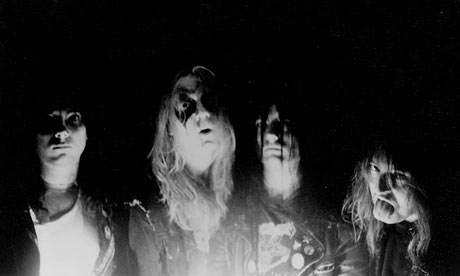 This movie has been in my queue for a long while and I finally got the chance to sit down and watch it. To be honest, I wasn't in any rush to watch it for any reason other than it's association with Harmony Korine but after learning it featured interviews with members of Burzum and Darkthrone I decided to watch it before others. Soo the music in the movie was great. The use of Mum was near perfect and the clips by bands featured fit pretty nicely into the film. I don't know what else much to say about this but I'd recommend it I suppose. Not too sure about this one, but enjoyable for me and certainly those who listen to these bands for sure. 
I'd like to go to India now and gosh, the colors in this were wonderful.
I was hesitant to watch this but I'm unsure why. Maybe I was unsure of the dynamic between Rudolph and Krasinski, but it worked out beautifully! There's such a cute story going on and gosh, I would have cried if I wasn't in a room filled with 100 people. 
I absolutely adore this movie. Wes Anderson again, and as always has made a brilliant film.